The 2023 Trends Report explores the top trends in education HR based on survey data from 300+ education HR professionals.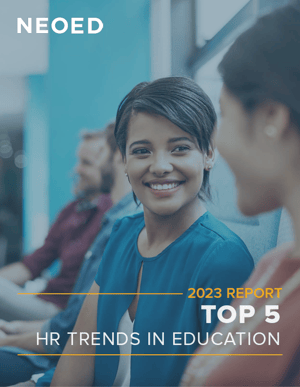 Filled with peer insights, relevant analyses, and helpful resources, this report will help you understand the education HR landscape in 2023 and refine your strategic priorities. Discover why education HR professionals nationwide have prioritized:
Retention
Recruiting
Operational efficiency
DEI Initiatives
Employee development
Download your free copy of the report today.